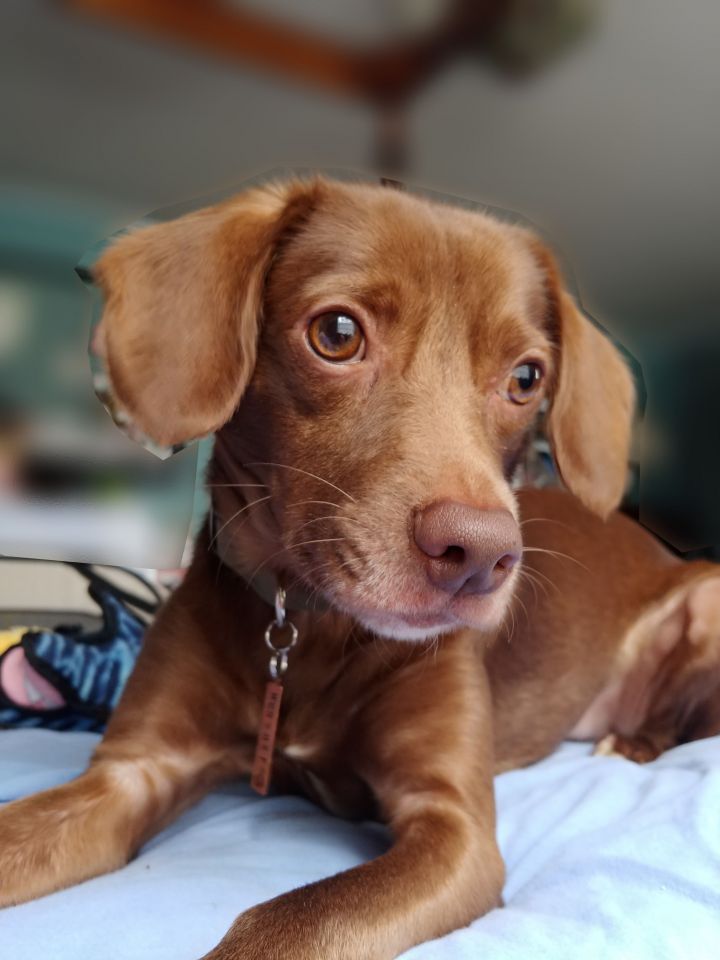 A friend of mine is in need of a good home. His name is Hershey, and he is an active, healthy, young male pup of possibly lab or Vizsla heritage.  He is a bit too active for his older, smaller siblings and is looking for a new home where he can play and play and play.
I hope I am not breaking any rules by posting a link to his adoption site here, but I wanted to help spread the word about him.  Hershey's site.
Hershey and his brother and sister play online with Geordie and Toby, so I have known his family for a while.  They are good pups and peeps and only want the best for this little boy.  If you would like to share his story on social media, that would be great.
Hershey wants to go for long walks too!